Who We Are
Interim Executive Director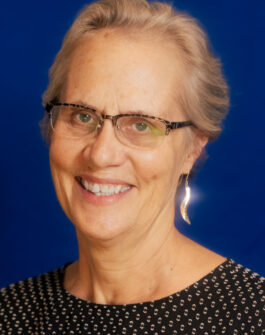 Maddy deLone joined the Institute in December 2022 as the Interim Executive Director. Maddy is a non-profit social justice consultant supporting mission-driven organizations and leaders to better meet their organizational and personal goals, scale-up organizations and programs, and strengthen and grow their boards. Her work includes serving as an interim CEO, coaching, consulting, and program assessment and design.
Maddy was the Executive Director of the Innocence Project from 2004 until 2020. She led the organization through a tremendous period of growth and activity, from 8 to a staff of 80 and an annual budget of 1.5 to 19 million dollars. During her tenure, she supervised and coached many organizational leaders, supported the growth and operations of the board, and led the organization through the development and annual implementation of four strategic plans and processes that guided the work of the growing organization.
Before joining the Innocence Project, Maddy was an attorney with the Prisoners' Rights Project of the Legal Aid Society, a Skadden Fellow, and a staff attorney with Children's Rights, Inc. Prior to becoming a lawyer; she held various administrative and policy positions in New York City involving juvenile justice, public health, and the City jails, including as Deputy Director of the New York City Board of Correction, where she oversaw the creation and implementation of Health Standards for people confined in the City jails. She was the editor of the American Public Health Association's Standards for Health Services in Correctional Institutions (3rd ed.). She holds a master's degree in public health administration and a JD.