Navigating Barriers to Opportunity
The Institute recognizes that access to education is important to transform one's life after incarceration, and that for many it is a starting point for personal and professional success after involvement in the criminal legal system. Although many colleges and universities have removed the criminal record question on admissions applications, the question is still commonly used and assessed in housing, campus-based activities and services, in professional and occupational licensure, and employment. These policies and practices create unnecessary barriers to achieving a degree, gaining practical work experience, and accessing on and off campus housing.
The Institute is committed to:
Supporting students with past criminal legal system involvement to navigate background checks and barriers to education and economic opportunity.
Support colleges and university staff to minimize barriers for students and appropriately inform and prepare them when a criminal record poses future employment barriers.
Relevant Guides, Trainings, and Publications
Getting to Work with a Criminal Record: New York State License Guides (2020 Expanded Edition)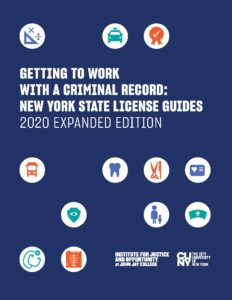 The New York State License Guides explain the process for obtaining licenses in 25, high-demand occupations and professions for people who have conviction records. These guides aim to dispel the myths and misinformation that may discourage people with convictions from pursuing employment and career pathways that are actually available to them. There is a common misconception that a conviction record makes licensing impossible; in fact, 86 percent of people with conviction records who applied for NYS occupational licensing in 2018 were approved.
Getting the Record Straight: A Guide to Navigating Background Checks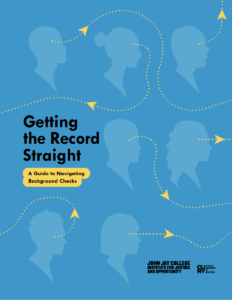 This guide is designed to help people with conviction records navigate the individual, institutional, and systemic barriers erected by background checks. It is common for people to feel nervous or stigmatized when going through a background check. Preparing in advance can help the experience become less intimidating. This guide will help readers understand what appears on a conviction record, prepare for a background check, be ready to respond to questions, and more.
New York State Back to School Guide: Pursuing College After Incarceration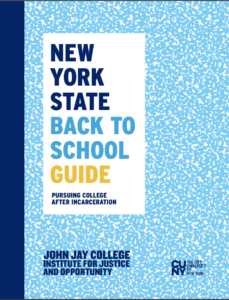 The New York State Back to School Guide is written for people who wish to pursue a college education in New York State after their release from incarceration. Its core purpose is to help readers develop a thoughtful and practical academic reentry plan to advance personal and professional goals. Additionally, this resource will be useful to college-in-prison providers, correctional education and counseling staff, community-based reentry organizations, and case managers seeking to support the educational goals of the adult learners with whom they work.
Beyond the Record: A Justice-Oriented Approach to Background Checks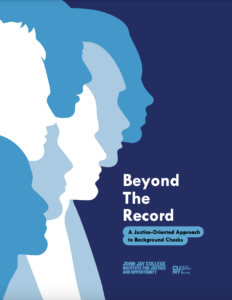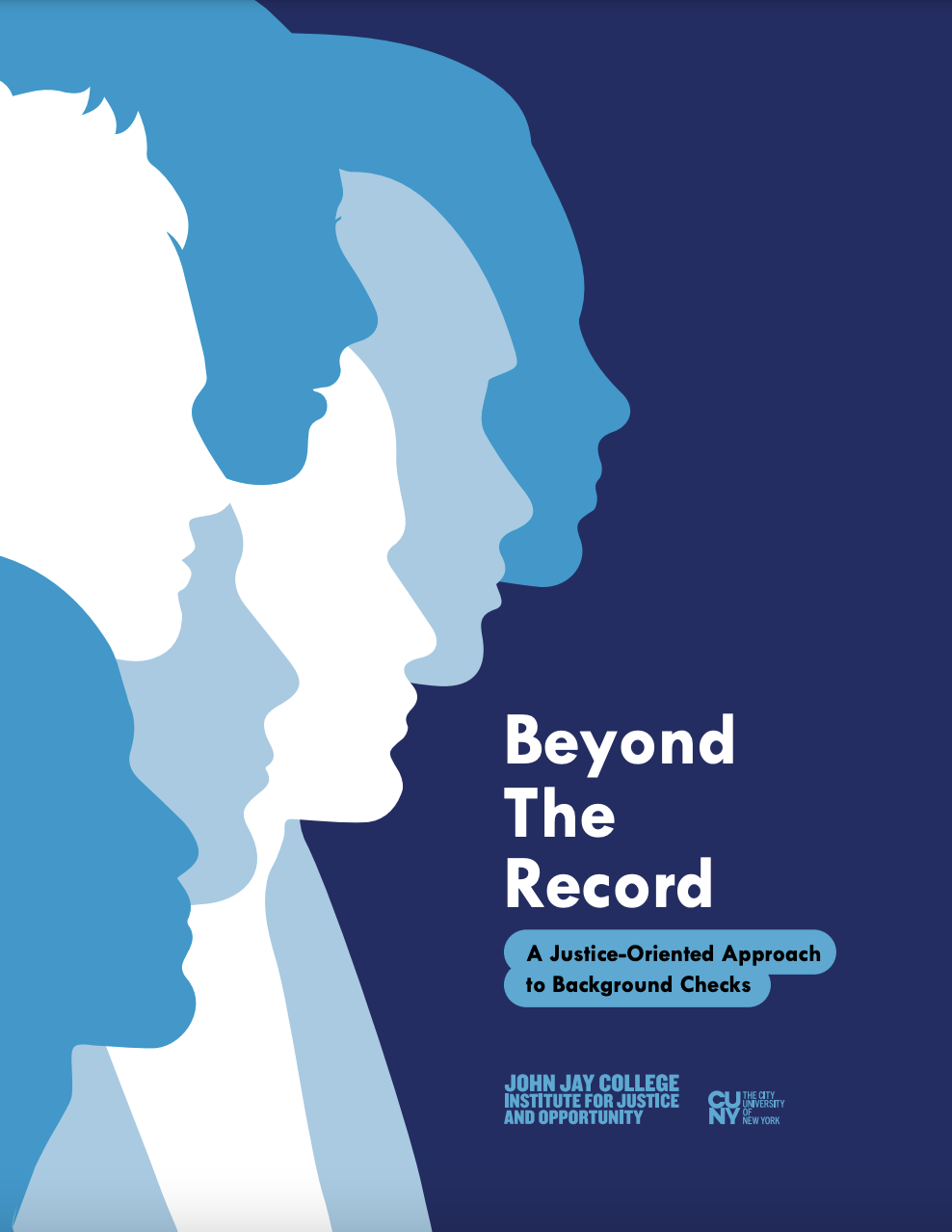 The guide is designed to help employers, educators, education and employment program operators, licensing bodies, and housing providers better understand the individual, institutional, and systemic barriers erected by background checks.
Unlocking Employment: How to Partner with Job Seekers Impacted by the Legal System 
Unlocking Employment is a 90-minute, online course designed to enhance skills and build capacity for working with job seekers who have legal-system involvement. The course includes four (4) self-paced modules, featuring interactive exercises and case studies, as well as a resource library. Emphasizing a strengths-based approach, the course is filled with key insights on legal protections for those with criminal convictions, ways to reduce stigma, and proven strategies to support the job search.
With support from the NYC Mayor's Office for Economic Opportunity, CUNY School of Professional Studies (CUNY SPS) and the John Jay College Institute for Justice & Opportunity developed the course with several partners, including workforce practitioners, legal services providers, and job seekers with lived experience in the criminal legal system. Unlocking Employment is targeted to NYC providers working with job seekers, with information about legal protections in NYC (e.g. NYC's Fair Chance Act) as well as relevant NYS law.
Registration is free and open to front line staff and leadership at programs that serve NYC job seekers with involvement in the legal system. This includes but is not limited to workforce providers, employment, career, and academic counselors or advisors.
Additional Resources
NYCHA Permanent Exclusion Fact Sheet