John Jay College Institute for Justice and Opportunity Annual Report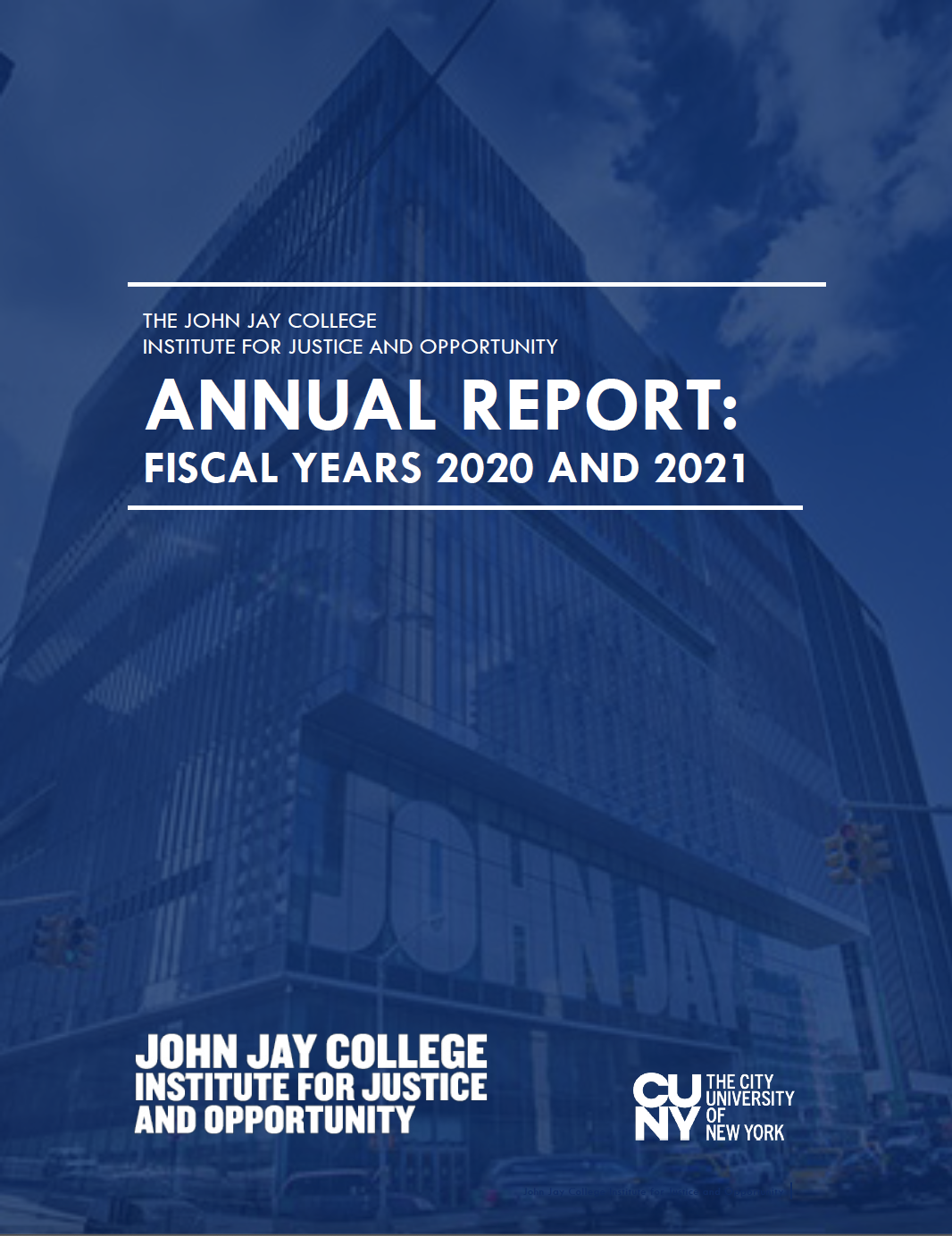 John Jay College Institute for Justice and Opportunity 2020-2021 Annual Report
Here is the release of the first-ever annual report of the John Jay College Institute for Justice and Opportunity.
Many people know the Institute for only one or two of the things that we do. This report shows the many ways in which the Institute is in service to CUNY's mission by creating access to opportunity for people who have been involved in the criminal legal system.
Because the report covers two fiscal years, 2020 and 2021, it describes how we embraced the reality of the pandemic and pivoted quickly to meet the needs of our students. The report also seeks to acknowledge the many partnerships and collaborations central to our work and illustrate our deep commitment to building community.