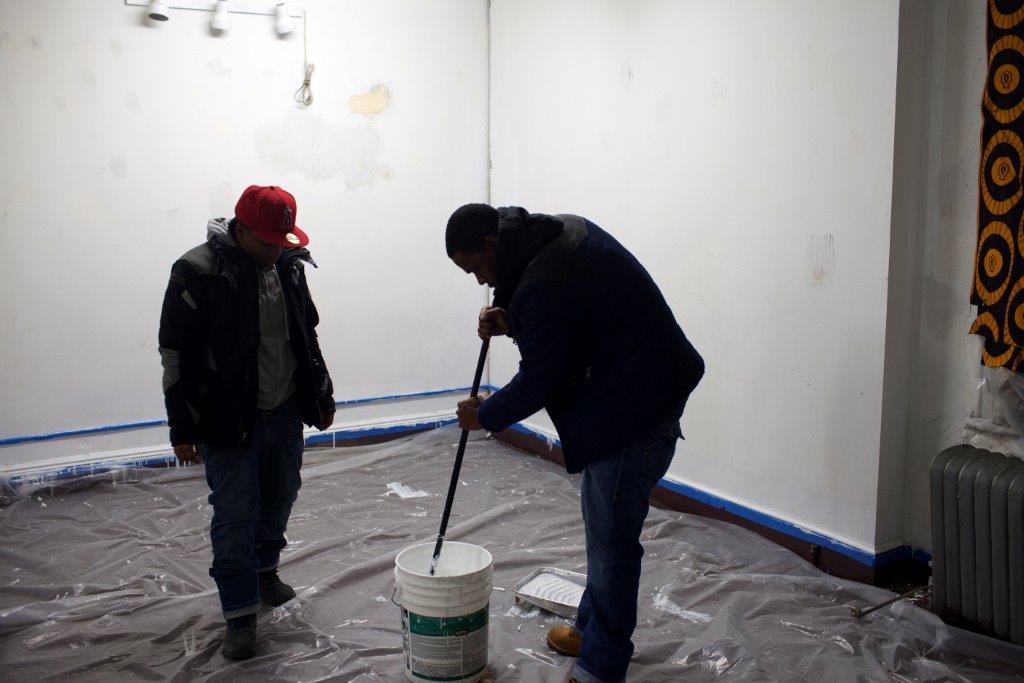 160 community benefit projects completed from 2008 to 2016: restoration of community centers, churches, and senior centers; repair and restoration of parks and cultural centers; creation and maintenance of community gardens and public murals.

Over 250,000 working hours completed by Corps members giving back to their communities.

Over $2 million is the value of this service-work, if it were paid at New York State's minimum wage.1
Community benefit project map
This interactive map shows the locations of all 132 community benefit projects completed by the NYC Justice Corps, 2008-2014. Each project is marked with a star.  Click on the star to find the name of the host organization and a brief description of the project.
At the heart of the NYC Justice Corps: benefits to the community
Peer-developed community benefit projects lie at the heart of the NYC Justice Corps. First, Corps members conduct a community mapping exercise, logging community institutions and services, noting transportation networks and sanitation services, and observing community members in the streets. The Community mapping exercise encourages Corps members to observe their community with "fresh eyes" and think critically about their neighborhood. Corps members also interview community members to discuss the needs of the neighborhood.
Next, Corps members choose potential community benefit projects that they want to pursue, identifying what tasks are required to complete the project as well as the skills and resources that are needed. A comprehensive budget is developed, and Corps members prepare a presentation for the Community Advisory Board.
Comprised of representatives from the business, political and community sectors (faith-based leaders, elected officials, local employers, staff working in community based organizations and city agencies), the Community Advisory Board assesses the feasibility of the community benefit project and determines whether it addresses an important community need. All community benefit projects must be approved by the Community Advisory Board, and Board members provide valuable social support for the projects and mentorship for Corps members.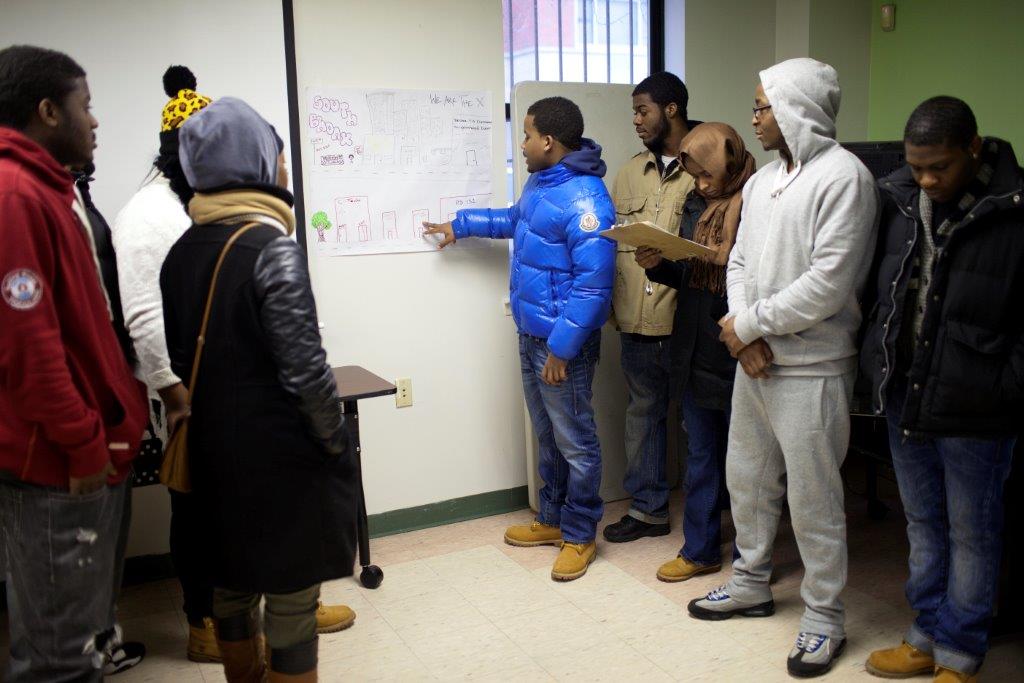 To be eligible for approval, community benefit projects must:
Fulfill unmet and valued community needs
Be located in the Corps members' home communities
Be visible
Be meaningful
Be achievable
Be environmentally sound
Have a lasting impact
The Community Advisory Board meets again at the conclusion of the community benefit project, giving the Corps members an opportunity to present "before and after" photos of their work and to reflect on what they learned over the course of the project. Community beneficiaries may also mark the completion of projects with public ceremonies to acknowledge the Corps members.
For resources you can use to run community benefit projects in your neighborhood, see the Community Benefit Project Toolbox.
---
1. Corps members spend a minimum of 14 and a maximum of 28 hours per week on community benefit projects. For a ballpark estimation, the mean of the minimum and maximum hours per week was calculated. Thus, Justice Corps members worked a minimum of 167,893.60 hours on community benefit projects and a maximum of 335787.20 hours. On average, Justice Corps members worked 251,840.40 during the period 2008 – 2014. At $8 per hour, the total cost of this work would have been $2,014,723.20.