Research and Publications
The John Jay College Institute for Justice and Opportunity conducts research on a range of topics connected to its work and criminal justice reform.
All Research and Publications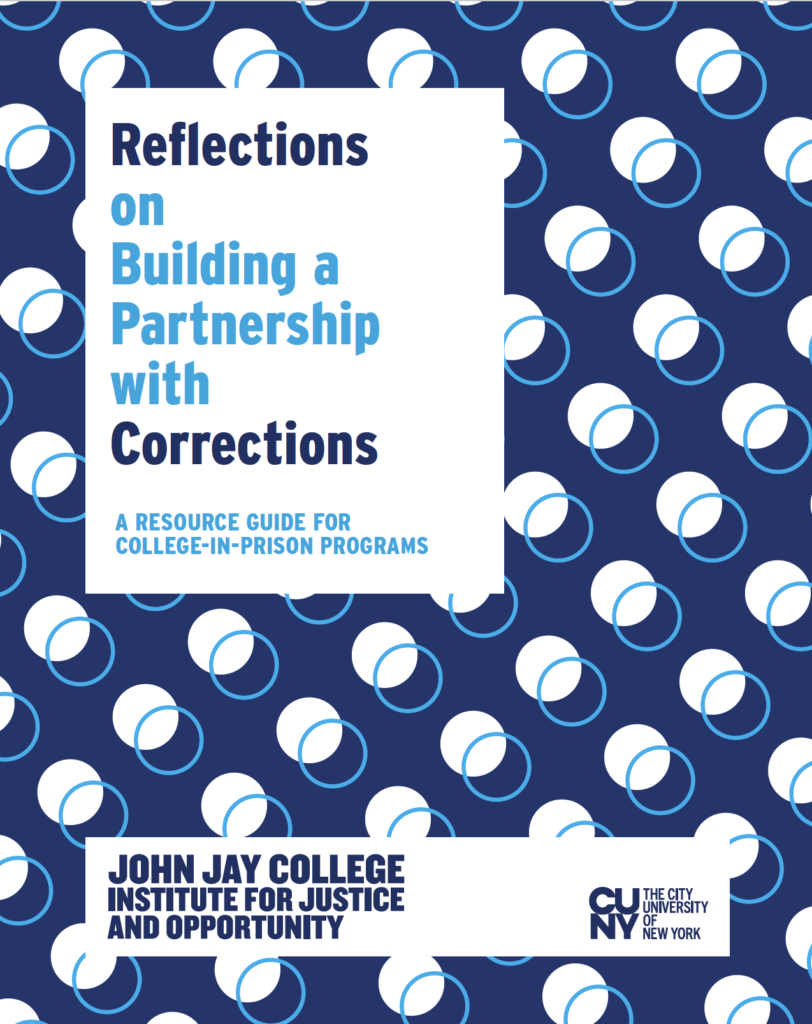 This guide is part of an effort to provide college providers with the necessary tools for developing programs that are responsive to the unique environment of correctional facilities. While designed specifically for college programs that operate in New York State Department of Corrections and Community Supervision (DOCCS) facilities, this guide may also be useful for organizations and colleges outside of New York that wish to establish or enhance college-in-prison programs.