Research and Publications
The John Jay College Institute for Justice and Opportunity conducts research on a range of topics connected to its work and criminal justice reform.
All Research and Publications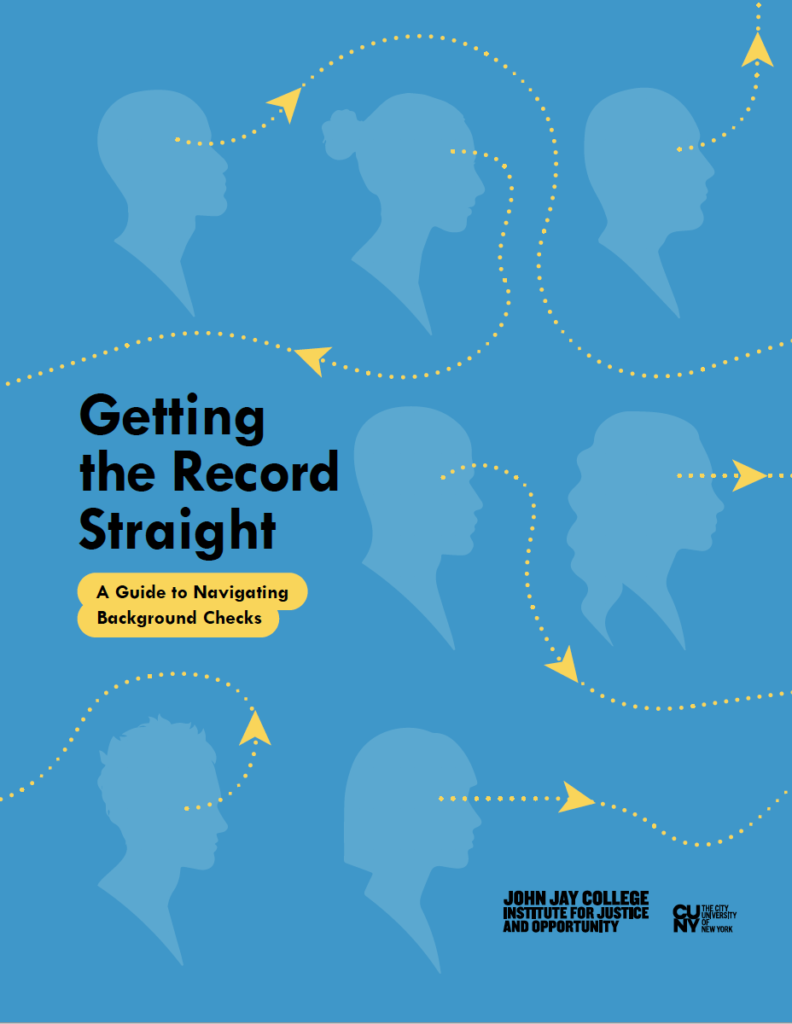 This guide is designed to help people with conviction records navigate the individual, institutional, and systemic barriers erected by background checks. It is common for people to feel nervous or stigmatized when going through a background check. Preparing in advance can help the experience become less intimidating. This guide will help readers understand what appears on a conviction record, prepare for a background check, be ready to respond to questions, and more.