Research and Publications
The John Jay College Institute for Justice and Opportunity conducts research and has produced several publications on a range of topics connected to its work and criminal legal system reform. Our research and publications are intended for a number of audiences, including but not limited to: people with conviction histories, community-based organizations that support people with conviction histories, correctional staff, college and university staff supporting students with conviction records, and employers.
Are you interested in receiving a hard, physical copy of one or more of our publications? We have hard copies available for a select number of our publications. Complete a Publication(s) Request Form for a free copy.
All Research and Publications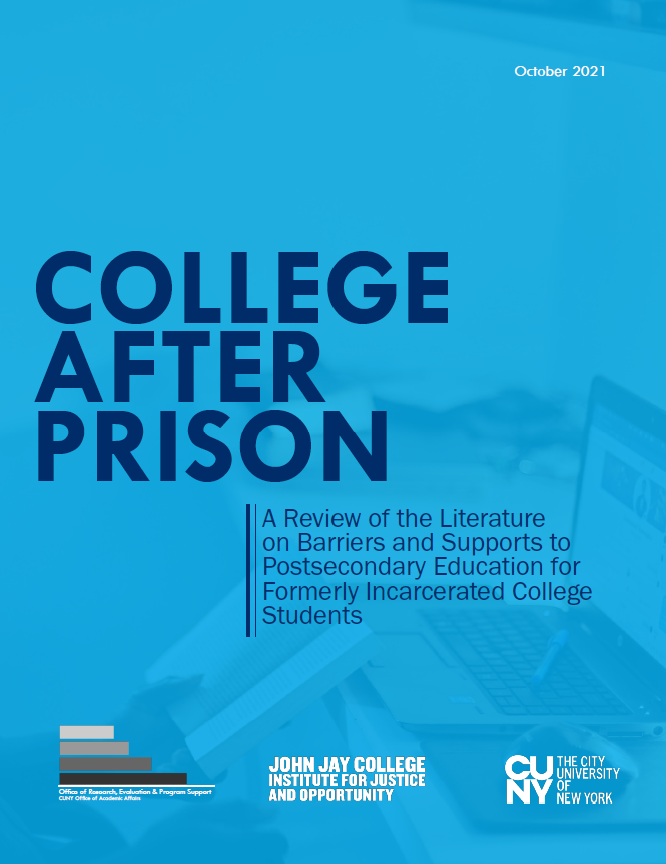 The white paper was co-authored by Vernisa M. Donaldson and Christopher Viera of the City University of New York (CUNY) Office of Research, Evaluation, and Program Support (REPS) as part of their contracted evaluation of College Initiative. The white paper synthesizes existing literature around higher education for formerly incarcerated individuals and describes the need for more work in this area.